After your weight loss surgery or treatment, you will have to make significant changes in your life. Your diet, your exercise routine, and some other daily habits play an important role in your weight loss process. Read on to find a few tips to keep in mind as you transition to your new, healthier lifestyle.
Nutritional tips
Make protein the most important part of each meal.
Plan your meals and snacks ahead of time. Make small frequent meals, don't allow more than 4 hours between meals.
Stay hydrated, drink at least 1 liter of water per day (34 ounces). Don't use straws! Avoid high-calorie drinks with high sugar contents.
Take your multivitamins daily, they are essential after your weight loss treatment.
Prefer healthy cooking methods, avoid fried foods; choose grilled and steamed foods instead.
Exercise, your physical fitness activity is a major component of your weight loss journey.
While eating your meals focus on your solid foods, make sure you chew your food quite good before swallowing and leave any liquids aside and drink them at the end of your meal.
Avoid carbs during the 1st month after your weight loss treatment.
At the end of the day make sure you wait for at least 30 minutes after your dinner before going to bed.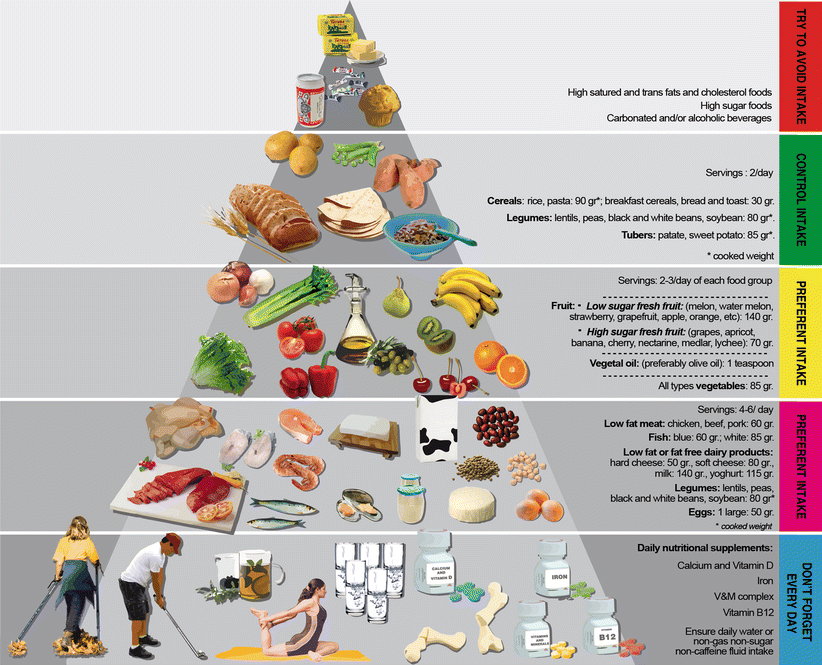 Weight Loss Surgery (Bariatric) Card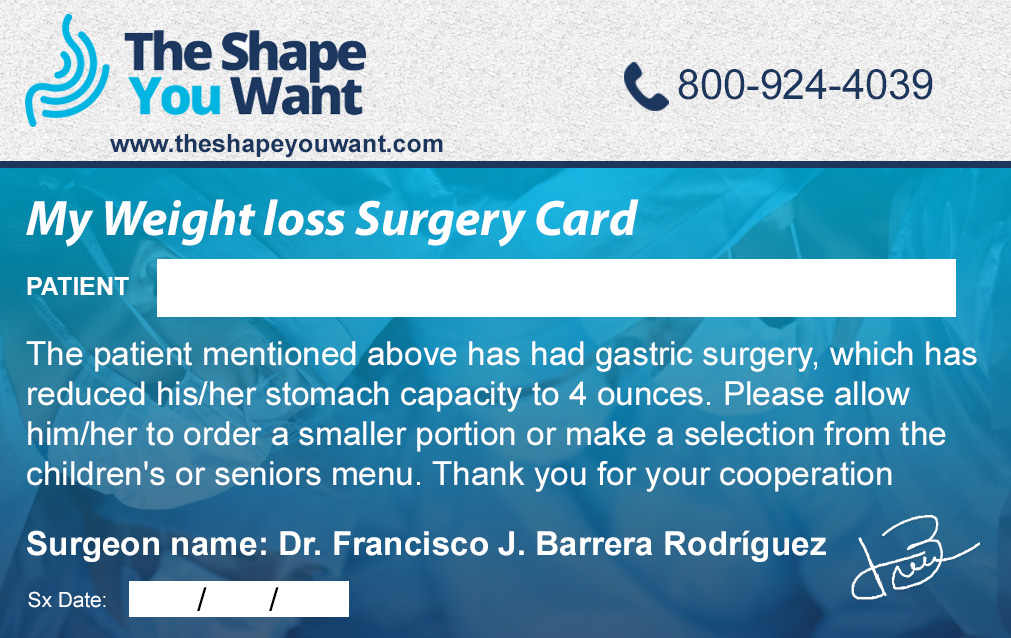 As part of our program, we will provide you with a weight loss (bariatric) surgery card. You will take this card and present it to your server at your favorite restaurant, asking them to allow you to order smaller portions and/or from the kids or senior's menu.
The following restaurants are establishments we know of that will accept this type of card to allow you to order smaller portions:
Golden Corral
Applebee's
Cracker Barrel
Olive Garden
Red Lobster
Outback Steak House
Chili's
Denny's
The Keg
Many of these establishments are privately owned. Contact your local restaurant in advance to see what they offer. Cards are not accepted at all restaurants.